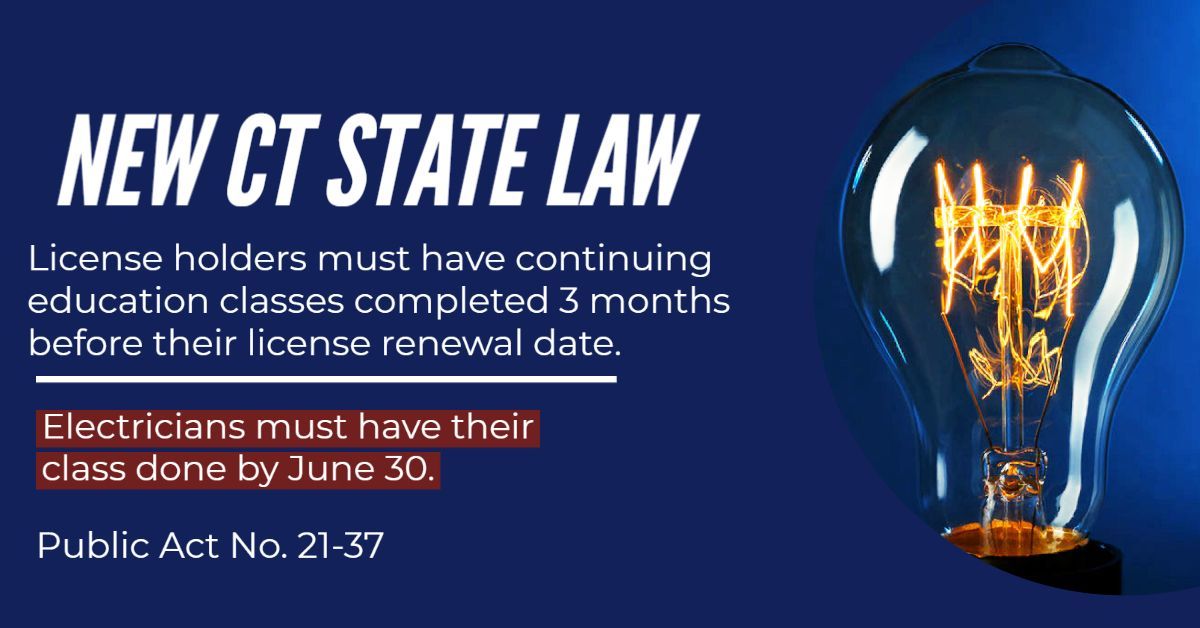 Electrical Continuing Education for the 2023 Renewal Year
The Construction Education Center is an official provider (#1275) of Continuing Education classes for unlimited license electricians in the state of Connecticut for the 2023 requirement. It is mandatory for licensed electricians to attend continuing education classes on a yearly basis. For 2023, four (4) CE hours are required for license renewal and the class must be taken before renewal. 

The 2023 class will include instruction on: 

2022 Connecticut State Building Code
Safety
2020 NEC Symbols
Arrangement of the 2020 Code Book
Changes in Chapters 1-3 from the 2017 to the 2020 NEC Code

All license holders attending classes are required to have their own copy of the 2020 National Electrical Code as well as a functioning calculator.
License holders may use the published 2020 NEC book or may view the electronic version on an electronic device other than a cell phone.

For more information about continuing education, visit the Connecticut Department of Consumer Protection web site, or call us at 860.529.5886.